Being Catholic isn't easy. You gotta go after it. You can't rely on someone else to feed it to you. And when you do go after it, you have an obligation to make sure you're validating the information you read (even from Catholic sources!!) to make sure they are in line with Church doctrine. Just because a Catholic says it, doesn't mean the Church teaches it. Just because a priest says it, doesn't mean it's true. There is no promise of priestly infallibility.
Here are some of the resources that have made a huge impact on my journey:
EarlyChristianWritings.com – includes all writings from the early church fathers in chronological order. A great place to research how "Catholic" the early church truly was.
Formed.org: https://www.formed.org/homeLoggedIn
This is a subscription-based website that is absolutely amazing. For $7.99/mo (or free if your church subscribes on behalf of the parish… check your local parish website for a code or link) it provides study programs, movies, documentaries, apologetics, podcasts, audiobooks, ebooks and more. There are resources for adults and kids alike including kids fiction and movies. Many of the resources listed throughout these pages come from this site.
Catholic Answers:
This is THE website and youtube channel to get answers on any crazy Catholic topic that doesn't make sense to you. It's my number 1 "go-to" when I get hit by a Protestant objection to Catholic teachings and it continues to strengthen my faith every single day. They also have an amazing shop where you can purchase educational items.
Church Pop: https://churchpop.com/
Really fun website with short and sweet stories as well as randomly interesting trivia.
Ascension Presents: 
Fun and inspirational topics like Caffeinated Conversations, Fr. Mike Schmitz and more!
Ascension Press: https://study.ascensionpress.com/
This website has great study programs if you want to go deep on a particular topic.
Word on Fire: Bishop Barron's website and app www.wordonfire.com website and app
Sensus Fidelium: https://www.youtube.com/user/onearmsteve4192
Very traditional Catholic youtube channel that will absolutely put you on the right path. This channel features talks by two of my favorites priests, Fr. Chad Ripperger and Fr. Phillip Wolfe, as well as many more.
EWTN (Eternal Word Television Network): http://www.ewtn.com/
At first blush, it seems a little old foggy, but listen to any of the programs and your faith will be enriched. My personal favorite is the Journey Home show.
OnePeterFive: Rebuilding Catholic Culture. Restoring Catholic Tradition.
Masstimes.org: Great website (and app!) that will show mass times and churches when you are traveling.
Theology on Tap: https://www.youtube.com/channel/UC3m1n3tX-tvYsf9YQ0kWo1Q. This is a really lovely inspirational and fascinating talks that are great for killing time when you're doing chores, commuting or on a road trip.
Catholic Apologetics – A new website I just discovered with a plethora of bible verses to help your research on any topic. http://www.catholicapologetics.org/
Parousia Media – Australian website with many great Catholic resources and speakers.
Sensus Traditionis: Fr. Chad Ripperger's website https://sentrad.org/
Dr. Taylor Marshall has both a blog and a NewAugustineInstitute.com
Lizzie's Answers: Appealing to a younger generation, Lizzie's blog and youtube channel chronical her intellectual journey and reluctant conversion to Catholicism.
Olive Tree Bible Study App
eSword Bible Study App: I love this app because it includes the greek etymology so tricky translations can be researched for yourself.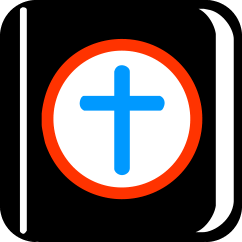 Bible-HUB –
Laudate App
CatholicCounselors.com

Faithful Counseling.com